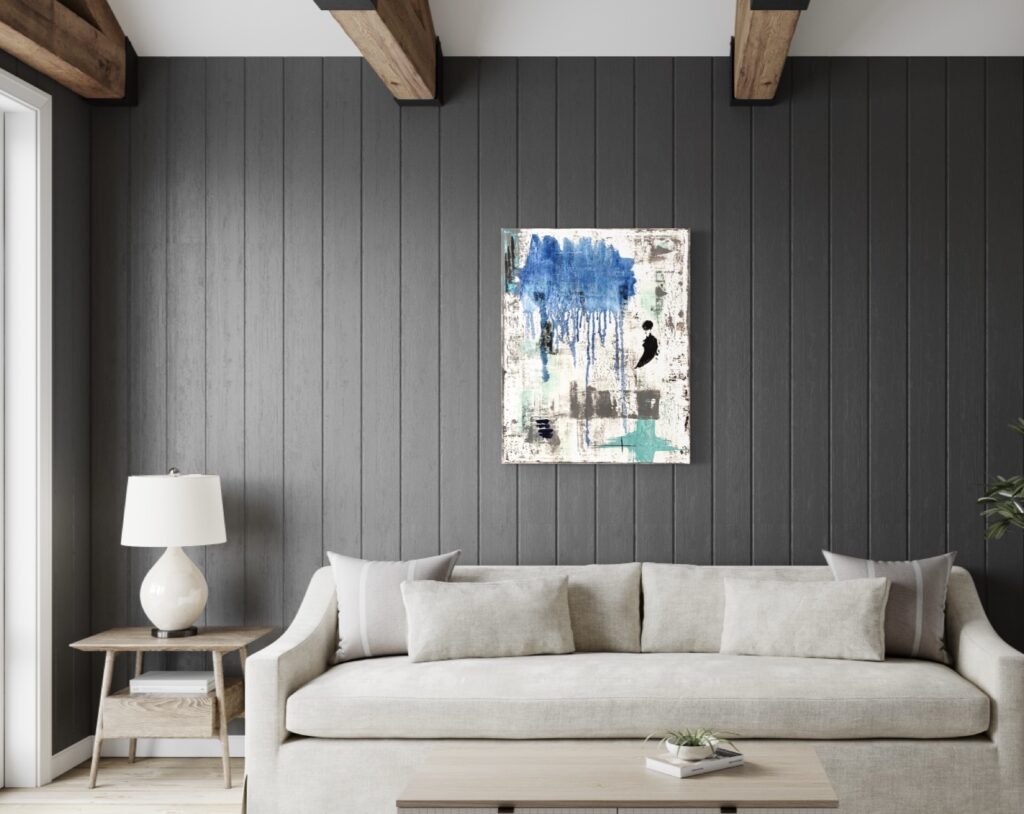 10 Sep

How To Start Building An Art Collection: The Beginners Guide

There are many reasons for wanting to start an art collection. From celebrating unique and thought-provoking pieces to enhancing your space, it can be a goal that art lovers alike want to achieve. 

Whether you are an art enthusiast or a complete novice, it can be hard to know where to begin. PICTOCLUB's beginner's guide will take you through starting an art collection, what important things to consider, and how to do it on a budget.
What Is An Art Collection?
In this case, this is art such as paintings, sculptures, and prints, often used for educational, aesthetic, or entertainment purposes. 
It can be difficult to know where to begin when deciding to start an art collection. Many of us find the task daunting and wish we already had the collection planned out, but this isn't always the case, and we all have to start somewhere.
How Much Does It Cost To Start An Art Collection?
Starting an art collection often raises questions about the efforts required as well as the costs. This is always a difficult question to answer as it really depends on the budget you set for yourself and the type of art you like. 
If your chosen piece is both original and appeals to you, you may be inclined to purchase the piece anyway despite it being out of your budget. Due to this, the costs of starting an art collection can range between as little as £5 to £5000, unless you are on a strict budget.
How To Start Building An Art Collection?
If you are on a tight budget when looking to start building your art collection, there are some other things to consider. Starting an art collection doesn't have to be an unachievable goal. As mentioned above, it depends on your own budget, so it's important to set yourself one. 
Once you have set an appropriate budget this can be a good guideline to how much you can spend on each item. Your art pieces also don't necessarily have to be the same price either, if you spot something you really like but it's a bit more expensive you can spend less on your next piece. 
Set Yourself A Monthly Budget
Having a monthly budget can be a great idea too, as then if there's something you have your eye on that is higher in the price you can spend less that month to save for the following month. 
It is also good to remember that starting an art collection isn't a fast process and that it will take some time to accumulate a collection of original pieces. 
They'll be a point where you will notice your purchases expanding and developing into an established collection that you have grown yourself from scratch. This can bring a great feeling and sense of accomplishment.
Remember That Quality Comes Before Quantity 
It is important to remember that when you are starting your art collection to favour quality over quantity. Starting an art collection can be an exciting prospect, and it's possible to get carried away with buying lots of art at once. 
Set Yourself Goals 
Setting yourself some goals can be a great way to measure your progress. Ask yourself some questions such as what your intended purpose of creating a collection is. 
This can be any reason at all, from wanting to expand your cultural and historical appreciation to supporting the art industry. You can also use your art collection as a form of investment. 
Starting An Art Collection For Investing
Purchasing art for investment purposes is an appealing reason to start a collection. This has to be done carefully, we recommend selecting pieces you like so if you don't return a profit you can still gain the benefits of having a beautiful piece of art in your home. It's important to conduct the necessary research which we will cover later in this article.
You can also buy shares in a particular art piece which can be great when looking at a higher-priced item. If you want to purchase the item solely, try buying a select few quality pieces rather than opting for multiple lower-priced pieces, this will get you a better return on investment.
Purchase Limited Edition Art
Another alternative to buying original art is to buy limited edition prints. This is a great way to overcome the prices that original pieces can bring, all while remaining extremely unique and bespoke to you and your space.
Use Your Funds On Emerging Artists
You can also invest in less well-known artists, as we don't have to restrict ourselves to familiar artists only. If you like the art, it can be great to give back to the community by spending money on emerging or up-and-coming artists. Emerging artists' work is usually less expensive too, which is great if you are on a budget.
What Type of Art Could Form Your Collection? 
With an abundance of art styles and techniques that present themselves on various materials,it can be overwhelming to know where to start.
This is why it's useful to familiarise yourself with the art world through various means. Helping you to understand more about what you're buying, and how and why you're forming your art collection.
Do Some Research Into Art Forms
A great way to decide what you are interested in and your price range is to research different art forms and styles. 
Some styles that you may take a particular liking to are abstract, contemporary modern, or fine art. This also includes the mediums they are presented on such as canvas or Dibond as well as the materials used like acrylic paints or ink. This can help you narrow down what to look for, and compare prices. 
It's vital to find out what draws you in, do you like paintings, photographs, or prints? Or is it books, drawings, or sculptures of the human form that you prefer? All this can be found out through extensive research, or with the help of an experienced curator.
Conduct Artist Research 
As art is a personal expression, it can also help to research the artist and their background to understand more about the piece and why you should add it to your art collection. All of PICTOCLUB's original artists have a profile page that helps you connect with the artists and their work.
This can be great for when you have company, giving you the perfect topic to discuss over dinner. Since you've invested the time to learn about the piece beforehand, you can recall the artist, the meaning behind it, and what first interested you. 
Knowing the meaning behind your pieces makes your art collection that much more established.
Where Can I Start Building My Art Collection?
Making the effort to immerse yourself in more and more art can help you in your research and aid you at the beginning of building your art collection. There are many different methods to view art whether that be in person or online.
Attend Art Exhibitions
Attending an art exhibition is a great way to see many different art forms in a small space of time. This can, again, aid you in deciding what type of art you are interested in. 
There are many permanent art exhibitions and museums around the world as well as pop-up exhibitions which travel to different locations. The more art you surround yourself with the more likely you are to identify which pieces you want in your personal collection.
Take A Look At Online Art Galleries
With the emergence of technology and the modern, digital world, online art galleries, such as ourselves, have enabled us to browse many forms of art from the comfort of our own homes. 
This allows websites to display more art from emerging artists at lower prices as it removes the need for physical locations. 
There is also a wider choice of art that you can browse in a shorter amount of time. As many websites offer filters you can select the type of art you desire such as realism, abstract, or nature.
Head Down To Your Local Art Market
Attending a local art market or fair is not only a nice day out, but it can encourage you to buy art from local artists and support the industry. 
You're more likely to obtain a good deal with the opportunity to meet the artist themselves.
Storing And Taking Care Of Your Art Collection
Now you have a piece or a small collection, you need to ensure it is stored safely to avoid damaging the art, changing the appearance, and therefore affecting the value. 
There are specific steps you can take to ensure your art collection will be in pristine condition for years to come. Here are some of the things you should consider doing when storing and taking care of your art collection. 
Don't Place Your Art In Direct Sunlight 
Placing your artwork away from direct sunlight can help reduce the piece from fading. As the sun gives off heat, this can also cause your art to become weak and brittle.
Clean Your Artwork Carefully
Proper cleaning is essential to keeping your artwork in top condition. Using a soft rag to wipe away dust is gentle enough to not damage the surface. There is no need to use water or chemical products to clean your piece as this will cause it to corrode or the material to run.
Get Your Piece Framed Correctly
Getting the proper frame for your artwork is important as certain types of glass and borders can further protect your piece. Getting the correct dimensions will help keep your art in place and the glass used can help reduce damage caused by harmful sun rays – amongst other things.
Risks To Consider
When purchasing art, there can be some factors that pose risks. While it's important to note that art can return a nice profit, the fluctuating prices can cause art to rise as well as fall. 
This is why it is vital to really admire your chosen items as you might not be able to resell to a price you're willing to let them go for.
Ask To See Certificates Of Authenticity
You also don't want to find yourself regretting purchases down the line, we recommend making sure you are 100% happy with your art and that you see certificates of authenticity. 
Ask your artist to provide you with a signed certificate or statement of authenticity. Buying from established online art galleries is also a safer option.
PICTOCLUB's Art Advisory Services
If you require some assistance, you're too busy, or not sure what you're looking for, you can always hire an art consultant. Our excellent art advisory services are available to our clients for expert knowledge and guidance. 
With this service, you gain access to your own experienced and professional curators for advice on what art to purchase, where to place it, and the most suitable framing options.
Start Building Your Art Collection Today
We hope this extensive guide to building an art collection has given you all the tools required to do so. Please get in touch with us if you have any further questions or guidance about starting an art collection. 
There is no one way to start building an art collection effectively, take the time to experience and learn what's the right way for you.