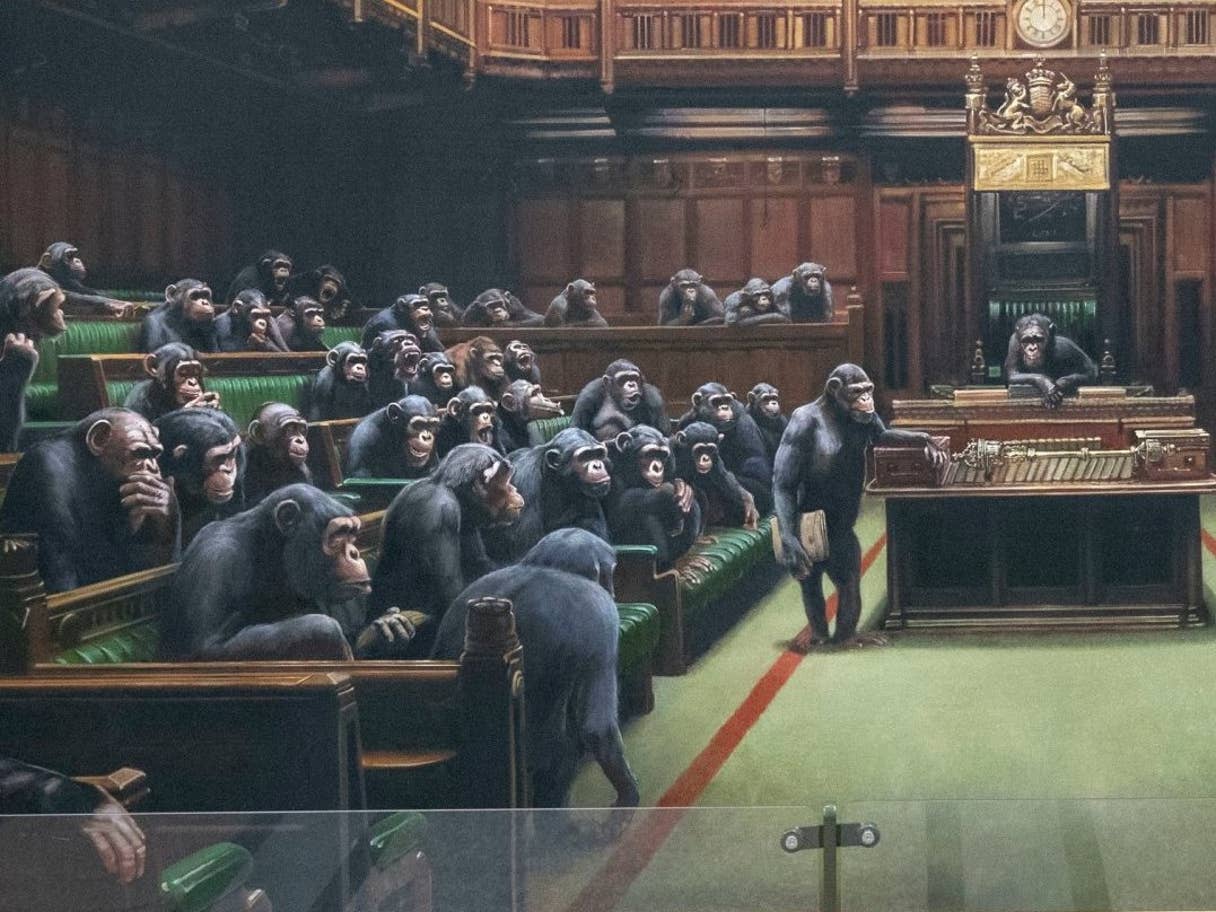 25 Sep

Banksy painting of chimps in House of Commons describes the Brexit chaos

A Banksy painting that shows the House of Commons occupied by chimpanzees is expected to fetch up to £2 million at auction in October.

The painting that is called "Devoted Parliament", depicts the members of parliament as chimps on the middle of a Commons sessions. This work is created on a nearly 4-meter length canvas, is the largest-known work created on canvas by Banksy until now.

Created in huge sizing; this painting is created in all detail and carries a brief but clear inscription: "Laugh now, but one day we'll be in charge". The same quote was a homage to his piece Laugh Now, which features a stencil image of a chimpanzee wearing a sandwich board reading exactly the same quote.

"Devoted Parliament" was originally painted and displayed in 2009, in an exhibition displayed by Banksy in Bristol Museum. A show which attracted more than 300,000 visitors. Painting was put on display again in March to mark the original date set for Britain to leave the EU and it will go on display at Sotheby's on 28 September before being auctioned at Bristol Museum's Contemporary Art Evening on 3 October.

Alex Branczik, European head of contemporary art at Sotheby's, said Banksy "confronted the burning issues of the day", and that "regardless of where you sit in the Brexit debate, there's no doubt that this work is more pertinent now than it has ever been.

He described it as capturing "unprecedented levels of political chaos" and added that it confirmed Banksy as "the satirical polemicist of our time" and "a modern-day Voltaire".
DISCOVER GREAT ART TO BUY