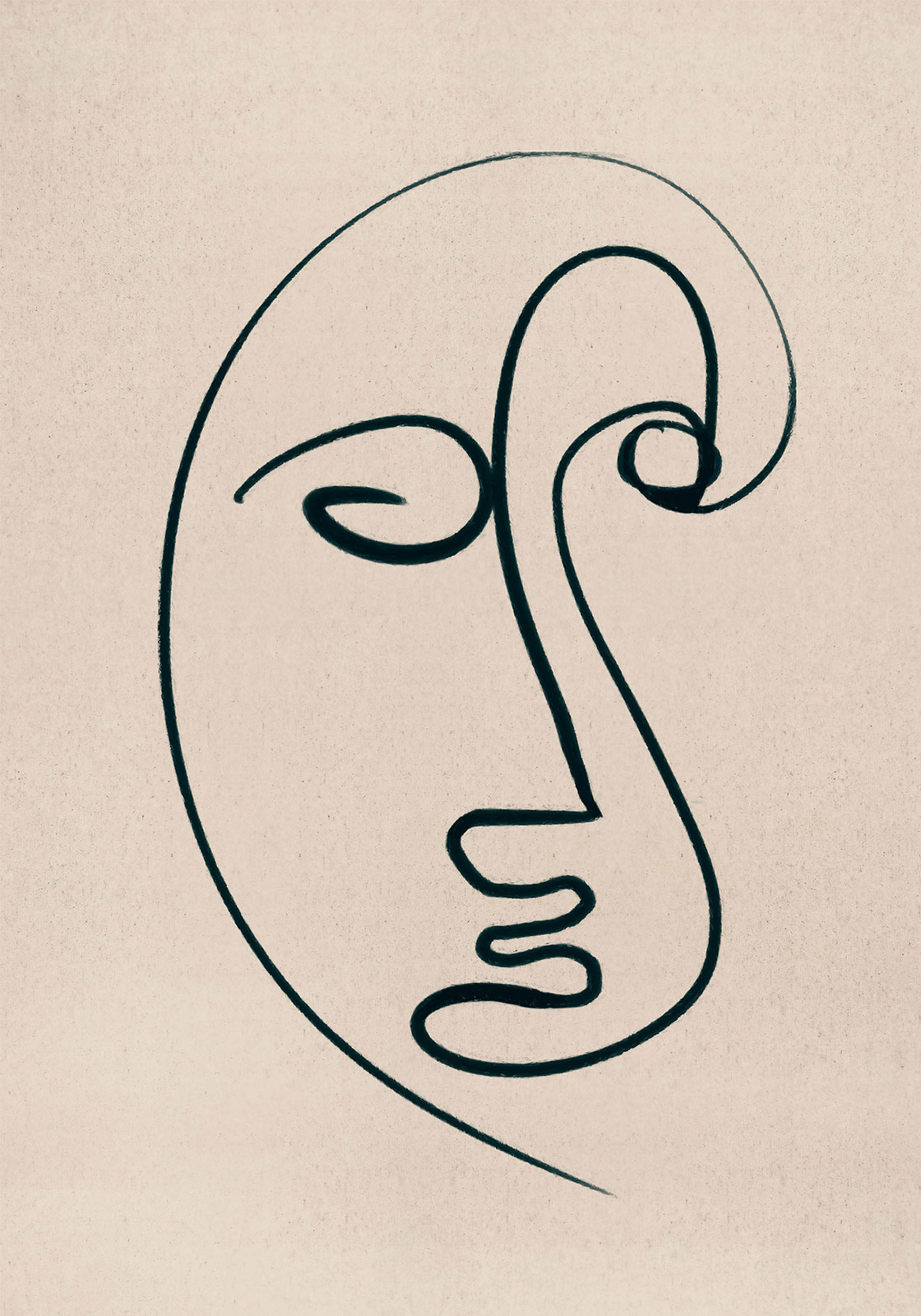 17 Jan

Wall Art Trends for 2020: All you need to know about art

There is nothing more personal and authentic than the art we select for our interiors. The wall art says a lot about us and can-do wonders in conveying our message and setting the desired mood for the space. If you feel ready to head into a more playful realm, the great news is that the seasons ahead promise is even more interesting. With minimalist aesthetic in decline, expressive wall art turns mainstream and becomes one of the most favourite ways to decorate our homes. Our recommendation is to choose a balanced combination between vintage and antique gems, but also affordable hand-painted contemporary art and art prints created by aspiring illustrators.

To stay updated on what's hot and what's not, let's take a look at the wall art trends for 2020.

LINE ART

Inspired by the drawings of Picasso and Matisse, this omnipresent art trend is every minimalist's dream. Line art uses the power of negative space to make a dramatic visual statement using only simple black lines on the white background. Both classics and contemporary shapes can be expressed by this ancient style that comes up updated this 2020. Depending on your preferences, feel free to choose either prints of famous artwork & author, or modern and original one-line portraits and intertwined figures hand-painted on canvas or digitally designed by new artists. The raw simplicity of this look gives freedom to experiment with interior styles such as minimalist, collector's eclectic, or even maximalist.

FEMALE FIGURE

The art world is rediscovering an obsession over the human body, especially for the female one. Celebrating female empowerment, artists turn to women to tell their stories, to show their intimate beauty. Giving visibility and power to strong female leaders, but also romanticizing the small, everyday moments of loneliness and contemplating we usually fail to appreciate these days. The colour scheme of these prints and paintings is often cozy, earthy and retro-inspired.

BOLD ABSTRACTS

Using negative space, bold abstract art combines different shapes and colours to create a sensual, but a loud statement. From dramatic street art-inspired shapes and colours, and all the way to soft, feminine stains and geometry, this type of artwork is perfect for bringing visual stillness into the room. Colour blocking marries a throwback culture with a contemporary aesthetic to create an impressive modern look. Bold abstracts look great on large size canvas and gallery walls.

CREATIVE PHOTOGRAPHY

When it comes to photography trends, we will rely on expressive black & white and color images to depict our deepest desires and duality of life. A growing appreciation for surrealism and philosophical subjects fuels the popularity of fine art photography and photo manipulations portraying compelling visual stories. Creative use of makeup translates the line art trend into the realm of photography and fashion.

BOTANICALS

Botanicals have been growing for a couple of seasons back and they are still firmly on trend. Increasing demand for sustainable products brings in focus the earthy colour schemes. New modern shapes take the walls in saturated and contrasted palette and abstract shapes. Really inspiring patterns, bold and daring.
DISCOVER GREAT ART TO BUY