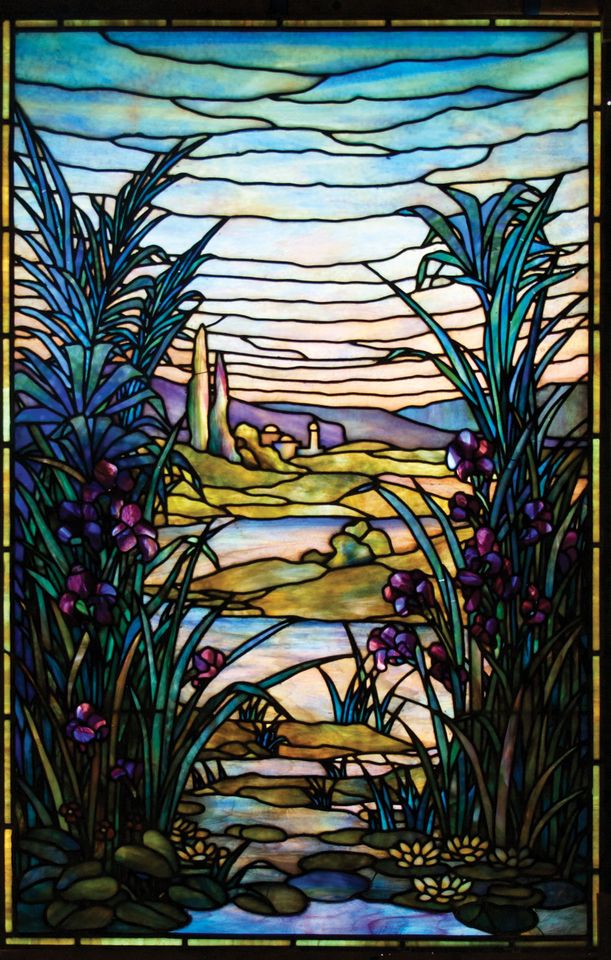 05 Dec

Restored and exposed

The window River of Life, mistakently attributed to Tiffany has been newly reattributed to new possible handicrafters. This colorfull crystal mosaic thought to be made by the expert in-house team belonging to Tiffany´s in the 20's, has now revealed its real identity. Eventually wealth and attributed by mistake to another house after more than a century, a theft and a major restoration project, the stunning River of Life, a stained-glass window is now attributed to the manufacturer J&R Lamb Studios.

As you will probably remember the artwork was damaged when it was stolen from a mausoleum in Connecticut in 1991. This update comes from the recent restoration of the window. This work has been accomplished by Venturella Studios. This stained-glass specialists tandem formed by Thomas Venturella and Jim Muerphy also treated a depiction of Saint Cecilia made by Tiffany Studios, which served as a companion piece for the River of Life.

When they receive this job, Venturella immediately spotted the misattribution to Tiffany. It was the design in particular that really him. Particularly the generic depiction of the flowers at the bottom. Tiffany windows always show specific, recognisable varieties of art noveau. The execution was also sloppier than I would expect to find in a Tiffany window, in Venturella's words.