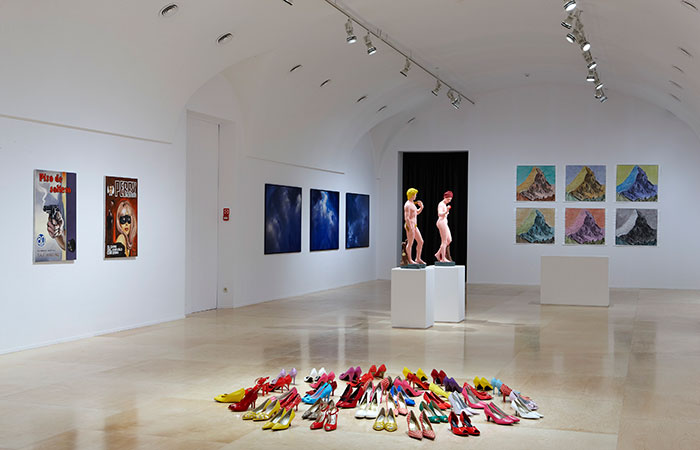 12 Mar

Jorge M. Pérez Donates $1.5 M. to Museo Reina Sofia in Madrid

The Miami-based art collector and real-estate developer Jorge M. Pérez has made a donation totalling about $1.5 million to the Museo Reina Sofia in Madrid.

The gift is divided into a donation of 50 works from Pérez's personal collection, with an estimated valuation of $1 million, and a cash gift for the museum to make acquisitions for emerging contemporary artists: $200,000 for artists from Spain and $300,000 for artists from Latin America.

The donated artworks are all by Spanish artists, including Aitor Ortiz, Cristina Iglesias, Luis Gordillo, Secundino Hernández, Eulalia Valldosera, Juan Genovés, Martí Cormand, Nestor Sanmiguel Diest, and the late Darío Villalba.

But this is not the first time that Pérez contributes to the artistic divulgation of latin contemporary authors. The entrepreneur gave $40 million in cash and art to the Miami Art Museum in 2011 and so it resulted in the institution's name change to Pérez Art Museum Miami. This is the unique cultural institution that has ever included the name of a Spanish person.

Perez has supported this museum regularly, donating a master Cuban art collection in 2017 and creating the Pérez Prize, a $50,000 unrestricted artist award. This important prize has been given to Christina Quarles today.

For those how don't know Jorge M. Pérez, he is the founder and CEO of Related Group, one of the most important real state companies from the United States created by a Hispanic. The luxurious buildings he constructed have changed south Florida landscape. Pérez has been considered one of the most relevant Cuban-American personalities from North America by the Times Magazine.

At the age of 64, Jorge Pérez, has a commendable sense of social justice and argues that we must return to the community part of what has been received from it; This commitment has led him to join the initiative promoted by Bill Gates and Warren Buffett to deliver at least half of his fortune to philanthropic causes as art and culture.