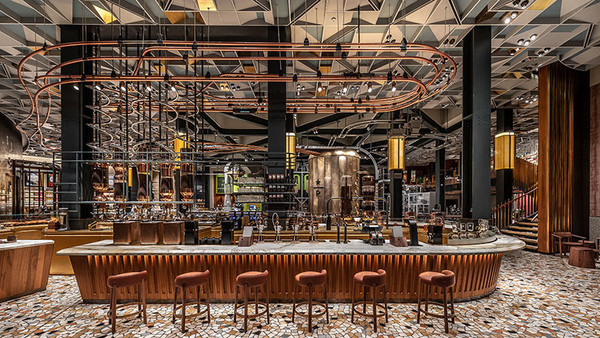 13 Nov

Starbucks Milan, by Patricia Urquiola

Starbucks opens its headquarters in Milan, world's capital of fashion and design. Patricia Urquiola has been in charge of the reform of this place. A spectacular space of 2300 square meters that reflect the Italian architectural style in detail.

Starbucks has finally entered the Italian market opening its flagship in Milan. The American company has managed to "take the step" and get one of the best places to open its new store in the Italian city: Piazza Cordusio, a beautiful stage really close the Duomo.

This amazing square is the greatest scenario for "The mecca of espresso", as this café is already known for being the most beautiful Starbucks in the world.

This is the first Starbucks Reserve Roastery in Europe and the fifth worldwide. The interior designer Patricia Urquiola has been commissioned to carry out this work, a great challenge that has undoubtedly been fulfilled. Wood and leather have been the chosen materials and, although it seems that they play a classic role, it is not like that when we enter the store. The result, the best place in the American giant where you can taste a coffee while enjoying the best design, two luxuries at the price of one.