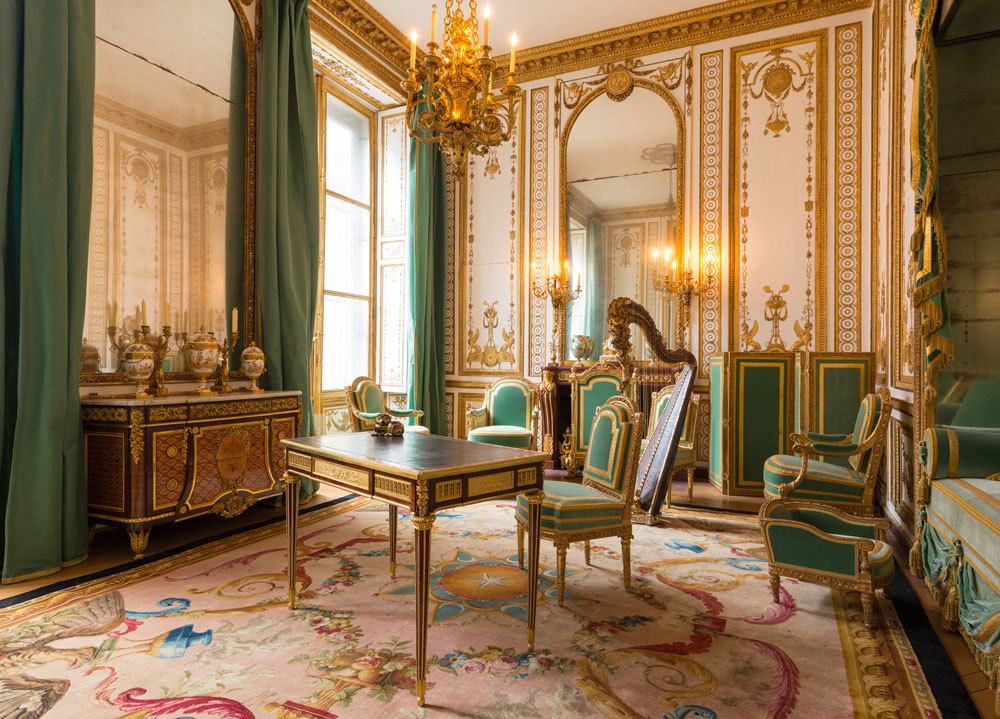 14 May

The luxurious apartments of Marie Antoinette in Versailles reopened after three years

She may have had a horrible death, but while she was alive, Marie Antoninette had no lack of glamour or exquisite interiors. After three years of renovation, the scandalous luxury apartments of the French Queen in Versailles reopen their doors to the public.

It seems that this issue, added to the fire of Notre Dame's Cathedral, might increase notably the number of visitors to the French city during the summer season. The meticulous restoration of Marie Antoniette's private apartments in Chateau Versailles is part of a great project that aims to show the lifestyle and manners of the French royalty before the revolution of 1789. This renovation plan counts with more than 500 million euros budget, that it's been distributed between painters, carpenters, goldsmiths and traditional weavers. Watching the result of the work made by the artisans involved in this project, we can easily understand the great job accomplished by all professionals involved.

Even she was the last and most popular woman occupying these rooms, Marie Antoniette was not the only one who had the honour of living literally like a queen. These apartments also used to refuge other women before, as the secret wife of the king Luis XIV, Madame Maintenon or María Leszcynska, a beauty married to Luis XV nicknamed "The Polish" due to her origins. Both used to inhabit the four rooms just restored and up to visit. Luxurious and sophisticated bedrooms, offices, and living rooms, designed and decorated in opulent baroque styles and plenty of details. Gold ornamented ceilings, marble statues, mural paintings and chandeliers are just some of the luxury elements used to decorate each of the spaces. A massive amount of resources totally personalized following the taste of each monarch. A scandalous situation that outraged the people starving outdoors.

Now, 350 years after the palace was started to build, it is still an interesting place to visit. The space has more than 700 rooms that include more than 2500 windows, 352 marble chimneys, 67 stairs and 483 mirrors. A great palace that was followed as example to build many of the European palaces of that time.
DISCOVER GREAT ART TO BUY