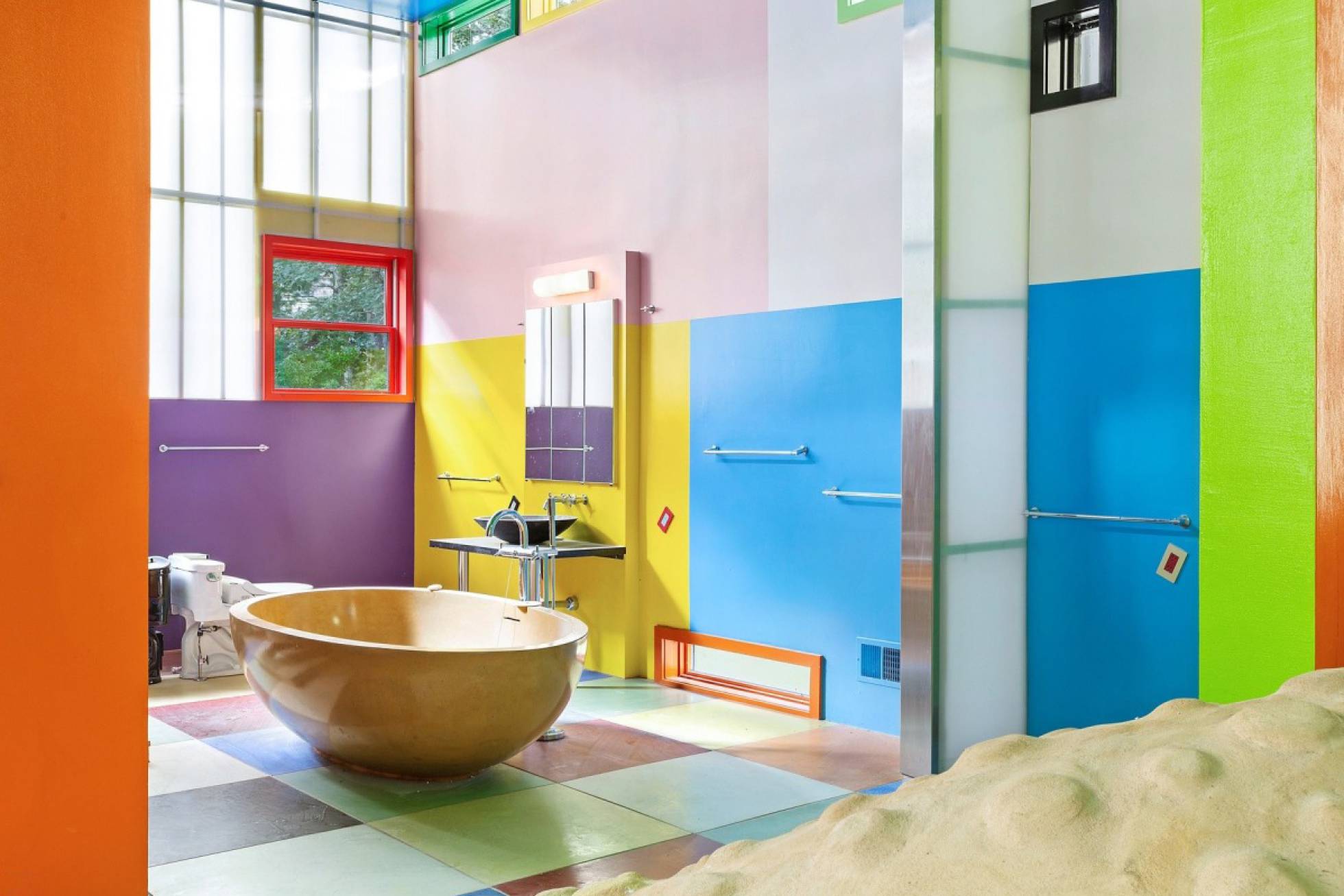 13 Mar

Living here might help you live longer

For some time now, doctors have taken a step forward and started talking about how we set up cities. In 2020, almost the 90% of the inhabitants of the planet will live in urban centres. This fact will show us the importance of living in a great house. Even if we don't mean great talking just about the size, we should all keep in mind the diverse negative effects caused by the lack of natural light, the views and environment. Some of these factors can drag us more easily to depressive states or anxiety, while other can make us really sick.

The creative tandem of architects Arawaka and Madeline Gins have created Reversible Destiny Foundation to fight against these factors studying the use of architecture to prolong our lifes. Developing these ideas, the team has presented a model of home that can make us live longer. This is Bioscleave House, a two floor and 315 square meters building located in East Hampton, United States. Distributed in four rooms, two bathrooms and a toilet, the house is quite inaccessible if we take in account that it can be purchased for 1.5 million dollars.

The house is painted in 52 colours and has two structures: the first part is designed in "A" shape, by the architect Carl Koch inspired by the Bauhaus, and the second one is inspired by a strong cubist influence. But the highlight is perhaps its psychedelic interior, with sloping and bubbling floors, poles so that you can grab yourself when you're about to slide, and rooms without doors: all rooms open, without a barrier of privacy, to a crowned central atrium for a sunken kitchen.

According to the heads of the foundation, this strident and rugged design leads to a healthy state of alert. "This house benefits a greater awareness of the body challenging the senses to allow the body to be reconfigured constantly to strengthen the immune system", as declare the creators.