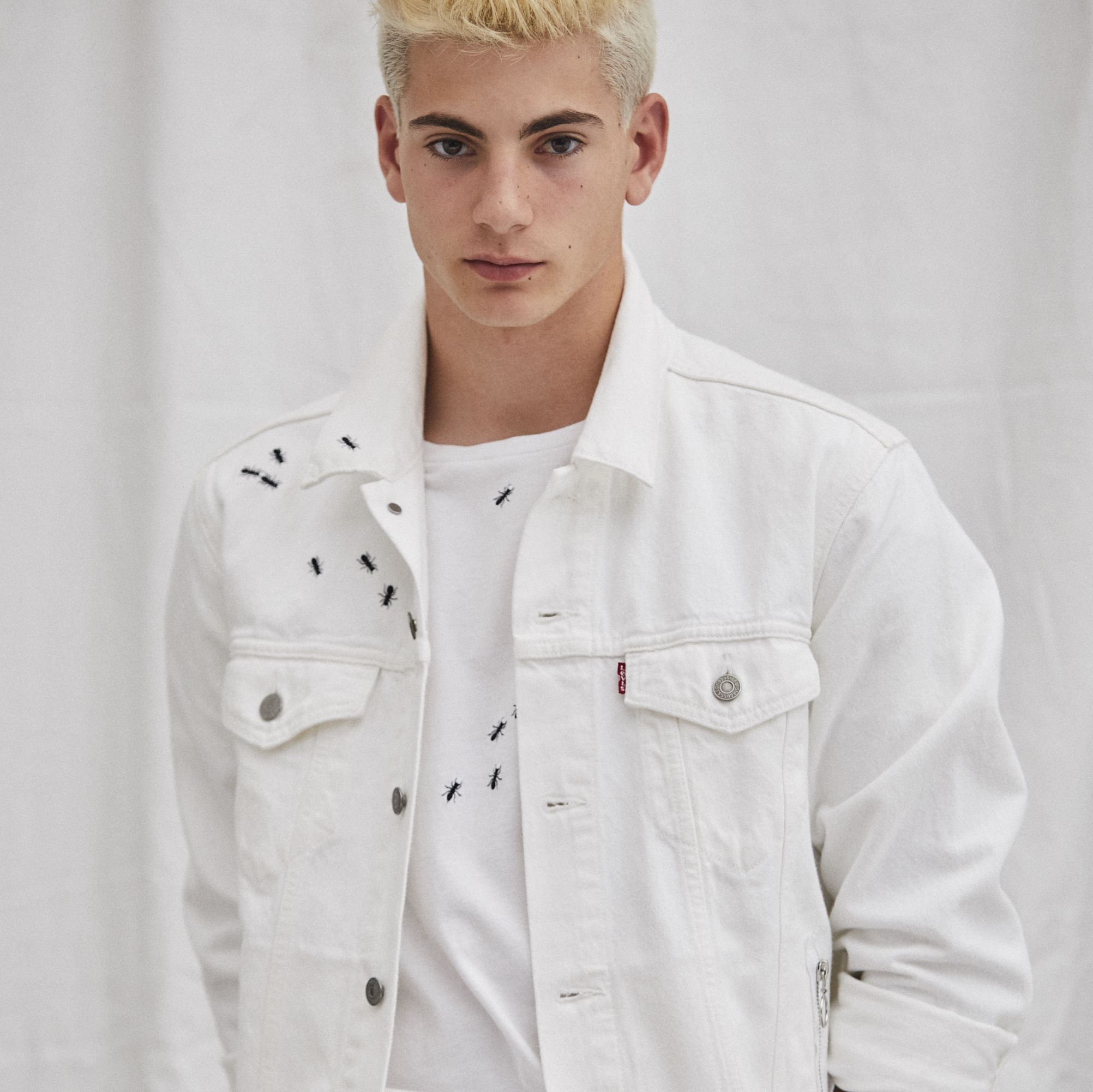 15 Nov

David Delfin's ants invade Levi´s new jeans capsule

After the sad decrease of the popular fashion designer, David Deling, its colleague Gorka Postigo decided to relaunch the brand at keep the idol alive. So that, this July 2018 the brand David Delfin came back to the stage. Now, just a few months later, the brand launches a collaboration with Levi's. This cobranding recovers David Delfin´s ant, one of the most memorable graphics of the Spanish fashion designer.

The collaboration can be seen as a tribute to David Delfin because it has been developed creating three exclusive pieces by the most iconic garments of the American firm. The 501, the Western shirt and the Trucker jacket adopt the particular surreal character of David Delfin. These designs are mixed up with Delfin's iconic ants. Following the trail of the black ants, the collaboration also includes some German slogans quoting "Kunst"; a german word meaning art. Levi's x David Delfin introduces the double back and side zipper which was, by the way, one of the central pieces of Delfin´s most popular collection. These designs and patterns come now to an update being produced for the first time in black and white.

The project is supported by a photo campaign signed by Postigo.

All the collection is available at davidelfin.com.