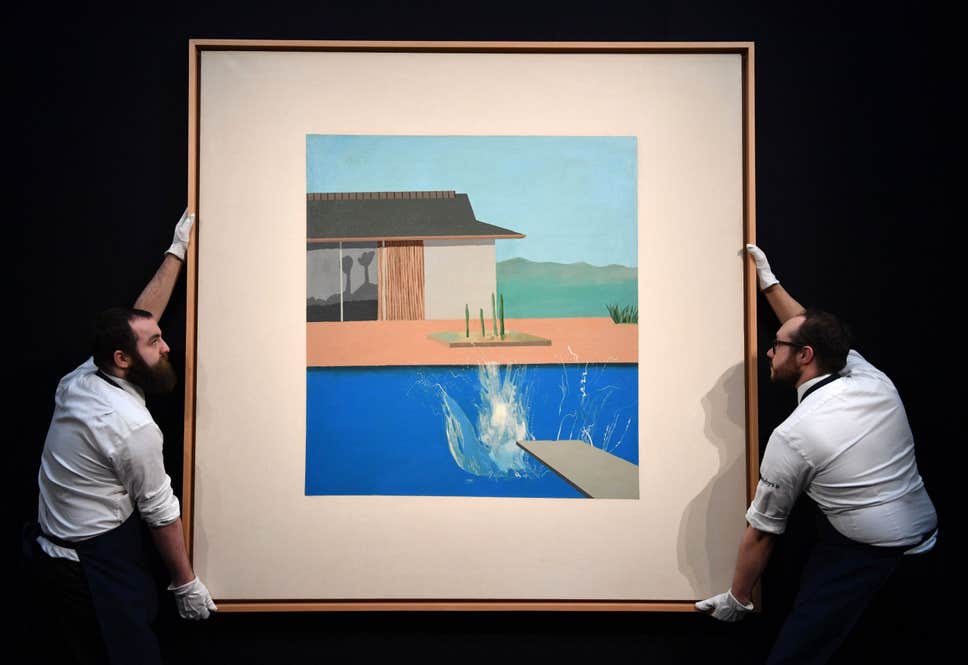 13 Feb

David Hockney's "The Splash" fetches £23.1m at auction

The Splash, one of David Hockney's most famous works, has sold for more than £23.1m at auction in London. The painting, which depicts the moment a diver hits the water in an LA swimming pool, was sold to an anonymous buyer at Sotheby's.

It is part of Hockney's trio of works, alongside A Little Splash – which is housed in a private collection and has never appeared on the public market – and A Bigger Splash, currently on display at London's Tate Britain.

"Not only is this a landmark work within David Hockney's oeuvre, it's an icon of Pop that defined an era and also gave a visual identity to LA," Emma Baker, head of Sotheby's contemporary art evening sale, said in a statement.

The Splash series was inspired by the time Hockney spent in Los Angeles following his graduation from art school. He first visited the Californian city in 1964, and this is when he started to work on his pool painting series. Collection that he stopped working on when he had to return back to London about a year later.

In November 2019, his Painting of a Hollywood Swimming Pool fetched £5.6m at an auction at Sotheby's in New York. And just some days ago, his last work has been sold for over £23m. A really interesting investment both from the arty and economic point of view, isn't it?
DISCOVER GREAT ART TO BUY