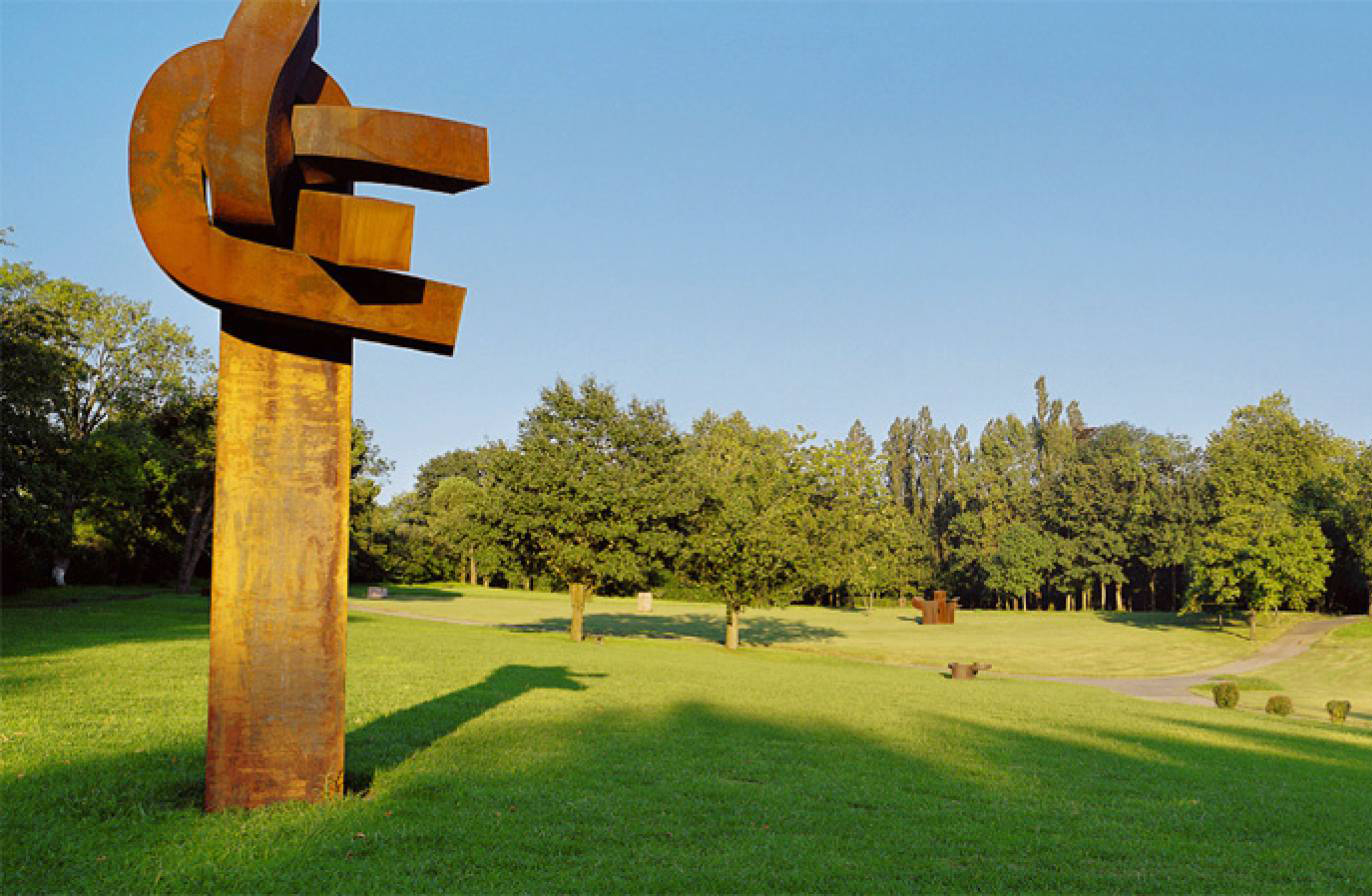 10 Jan

Chillida Leku will reopen its doors in April 2019

The museum created by the Spanish sculptor Eduardo Chillida was opened in 2000 by himself to exhibit the greatest part of his work. But since 2011, after the artist´s decease and the economic crisis, this space could only be visited by appointment. The family is now happy to confirm the full reopening of the spaces of the museum that include a farmhouse building and a 12-hectare forest.

In the heart of Chillida-Leku stands the restored Zabalaga farmhouse, which in turn treasures the essence of the work of the Spanish creator. This building includes the works of small and medium format made of corten steel, alabaster, granite, terracotta, plaster and felt by Chillida. Sculptures and installations of very diverse periods and materials.

The visitor leaves the farmhouse with the impression of having travelled a mixture of sanctuary and home. On the outside, the intensity of green merges with steel and granite creating a magical universe. It is the moment in which Chillida-Leku comes alive for the spectator, a spectator who moves, speaks and listens between, with and to the more than 40 sculptures exhibited abroad and that the visitor is free to play with their own hands.

Chillida Leku provides a clarifying and dazzling tour of Chillida's half century of creation, a walk wrapped in the characteristic atmosphere of a farmhouse and a green virgin forest that preserves the essence of its nearly 500 years of history and magic. This fascinating scenario combines art and nature, introducing a unique and intimate conversation between sculptures standing solemnly mixed with beech trees, oaks and magnolias on large green and cozy meadows.

To undertake these renovation works, the museum has the complicity and support of the different public administrations of the Basque Country. Also, the Hauser & Wirth art gallery represents Chillida's Succession since 2017 and is working closely with the artist's family to safeguard his legacy, thanks to his experience of more than 26 years in the sector. Hauser & Wirth is one of the most important contemporary art galleries in the world, with offices in Zurich, New York, London, Somerset and Los Angeles. It represents artists such as Louise Bourgeois, Paul McCarthy or Philip Guston.