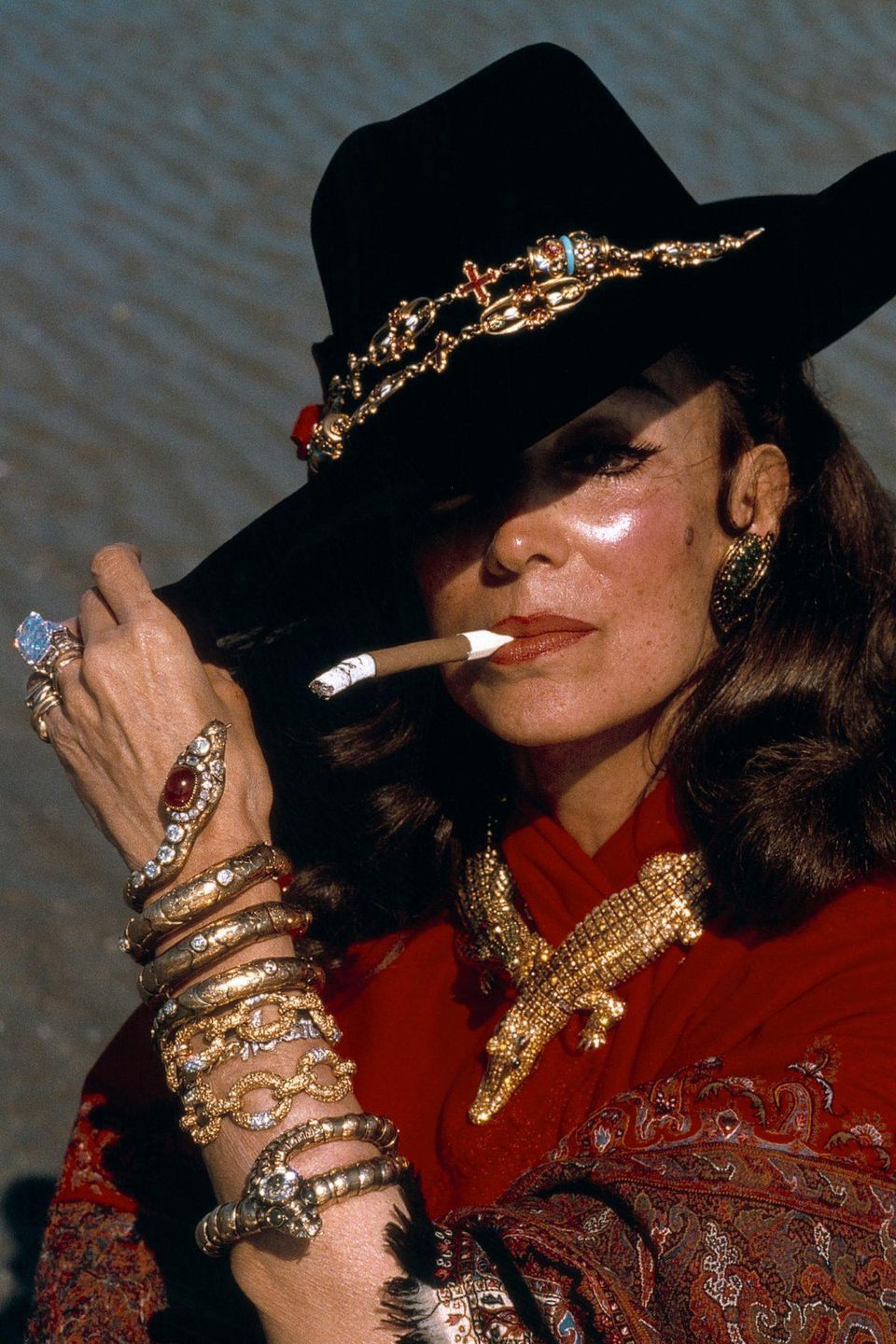 09 Jan

Cartier Unveils Four Maria Felix inspired Crocodile Jewels

When María Félix entered Cartier's Paris, rue de la Paix, Store in the mid 70's she was not alone. We know that this happened more than 40 years ago, back in 1975, but it is still a good story to tell, because the Mexican ac  tress matched into the boutique with a baby crocodile in an aquarium. How many times have you heard something like that? The reason the reptile accompanied her: Felix wanted the brand's jewellers to replicate the crocodile face, head, body, legs and tail as closely as possible in a special necklace for her. After careful study and much sketching, Cartier's incredible artisans masterfully executed a necklace consisting of two articulated crocodiles that hugged the neck.

This year, Cartier revisits its menagerie with a new high-jewellery suite that pays tribute to Félix's striking necklace. Starting with a rare collection of 14 cabochon-cut emeralds from Colombia totalling 46.45 carats, Cartier has designed a new crocodile necklace, complete with ridges and a long, emerald-beaded tail, with a matching bracelet, earrings, and ring—which are remarkable not just for the quality of their stones, but also for the realism of the design. The same artisan-sculptor who crafted Félix's jewelled crocodiles was involved in the new design.

We love this new proposal as much as Maria Felix loved her necklace wearing it for years. Today, the first and original necklace created by Cartier is part of the brand's Collection of exquisite historic jewels. It has become a beloved creature and mystical piece that Cartier has opted to pay tribute by releasing four high-jewellery Cartier Maria Felix executions– each a one-of-a-kind work of wearable art.