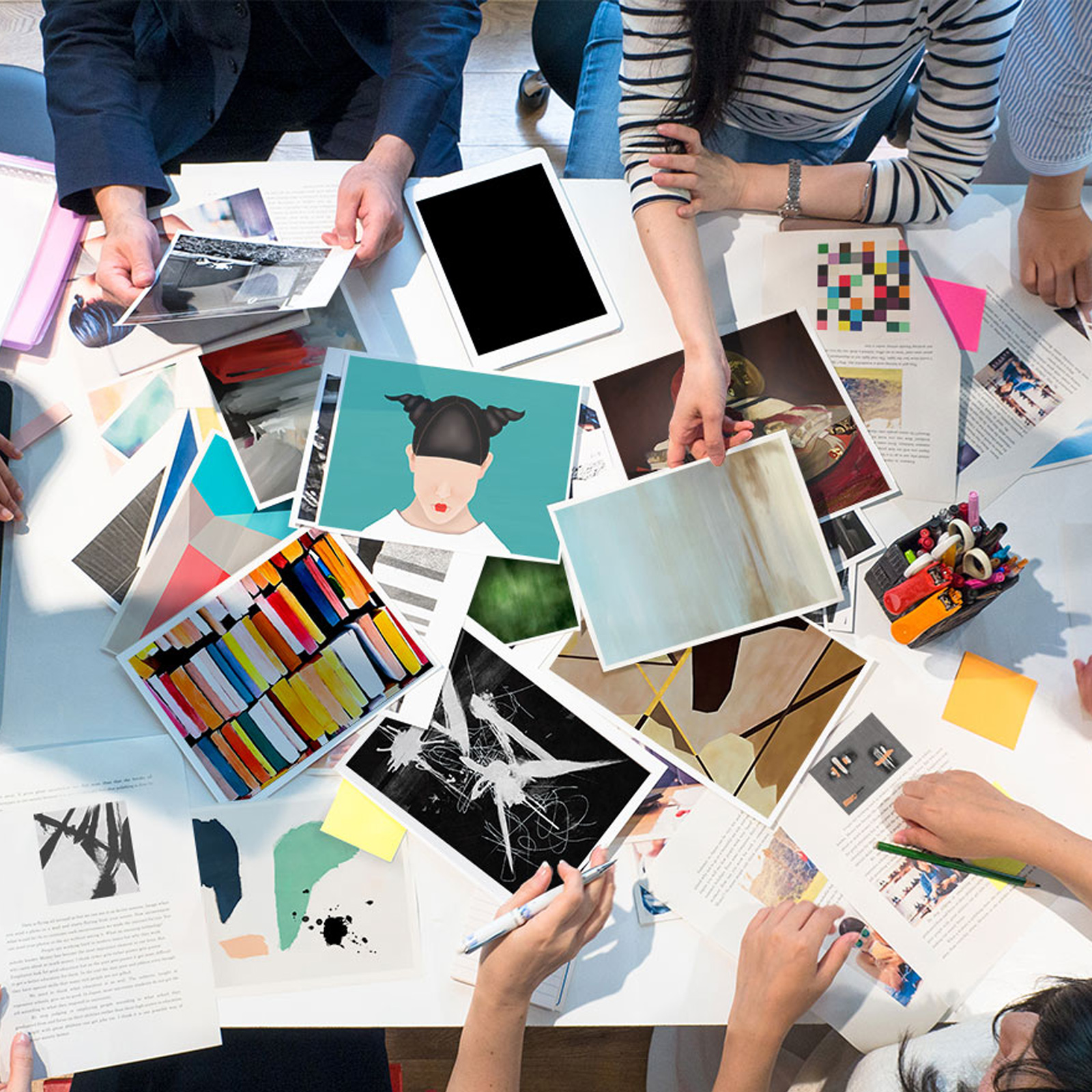 03 Jun

5 ARTWORKS TO TRANSFORM YOUR HOME

Whether you are trying to decorate a small home, or a bigger one, it can sometimes feel like your options are limited. And although there's not much you can do to add square footage, wider windows or to add more height to your ceilings, there are plenty of ways to make your apartment feel perfectly put together.

The key is taking advantage of the largest open spaces you have—your walls. Those empty walls are filled with possibilities and a few additions can make any small or big apartment feel cozy and stylish.

No matter your style, there are some tricks that can look really professional bringing out your personality and taste. Decorating with art is a great idea whether you're an art collector, a nature enthusiast, or a book lover. Let your walls be customized so that you can be surrounded by the things you adore!

If you're ready to take your home to the next level, we've gathered some inspiration to get you started. Browse these wall decor ideas that are sure to add style to your home.
1. LEONARDO – GO FOR LARGE SCALE ART!
An oversized painting or photograph will command attention in your space. Try a vibrant abstract piece to add some colour to your room or choose a black-and-white photograph if you prefer to keep it minimal.
LEONARDO – Maxi painting.
240 x 180 cm – Acrylic on canvas – PICTOCLUB Originals Collection.
2. AQUA – CREATE A GALLERY WALL!
Nothing adds more personality and colour quite like a gallery wall. Display a collection of art and bring to life this beautiful wall mosaics full of paintings, photographs, or wall hangings. Opt for simple, select the master piece of the group and then combine other artworks in cohesive frames.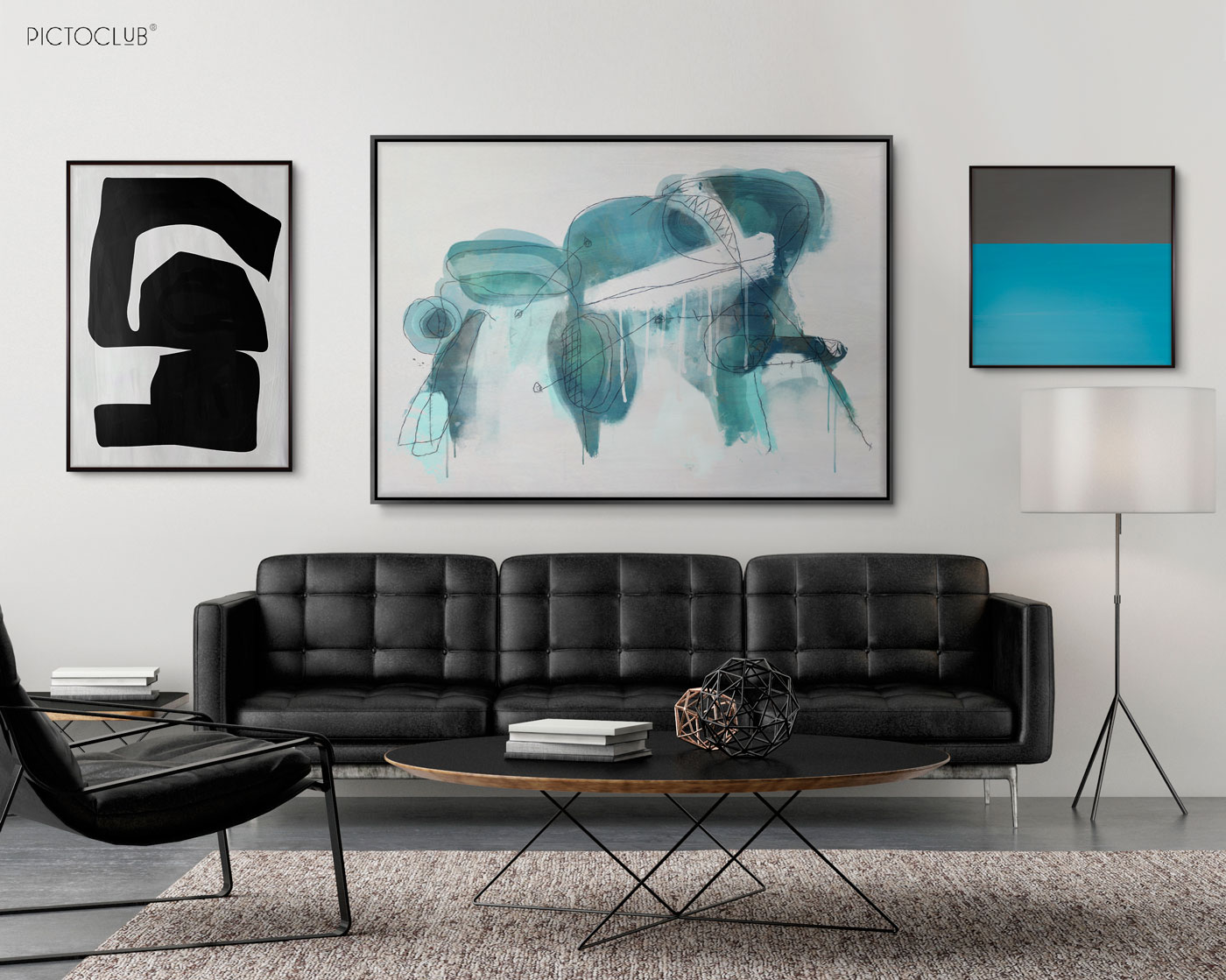 AQUA –Hand-painted on canvas.
120 x 160 cm – Acrylic on canvas – PICTOCLUB Originals Collection.
3. PEARL – DISPLAY A DIPTYCH!
If you find difficult to choose just a single artwork to decorate your home and you don't feel seduced about creating your own gallery wall, here another option: Display a diptych or triptych and add a sense of soft continuity to your space. Consider framing both artworks same, so they will look really similar.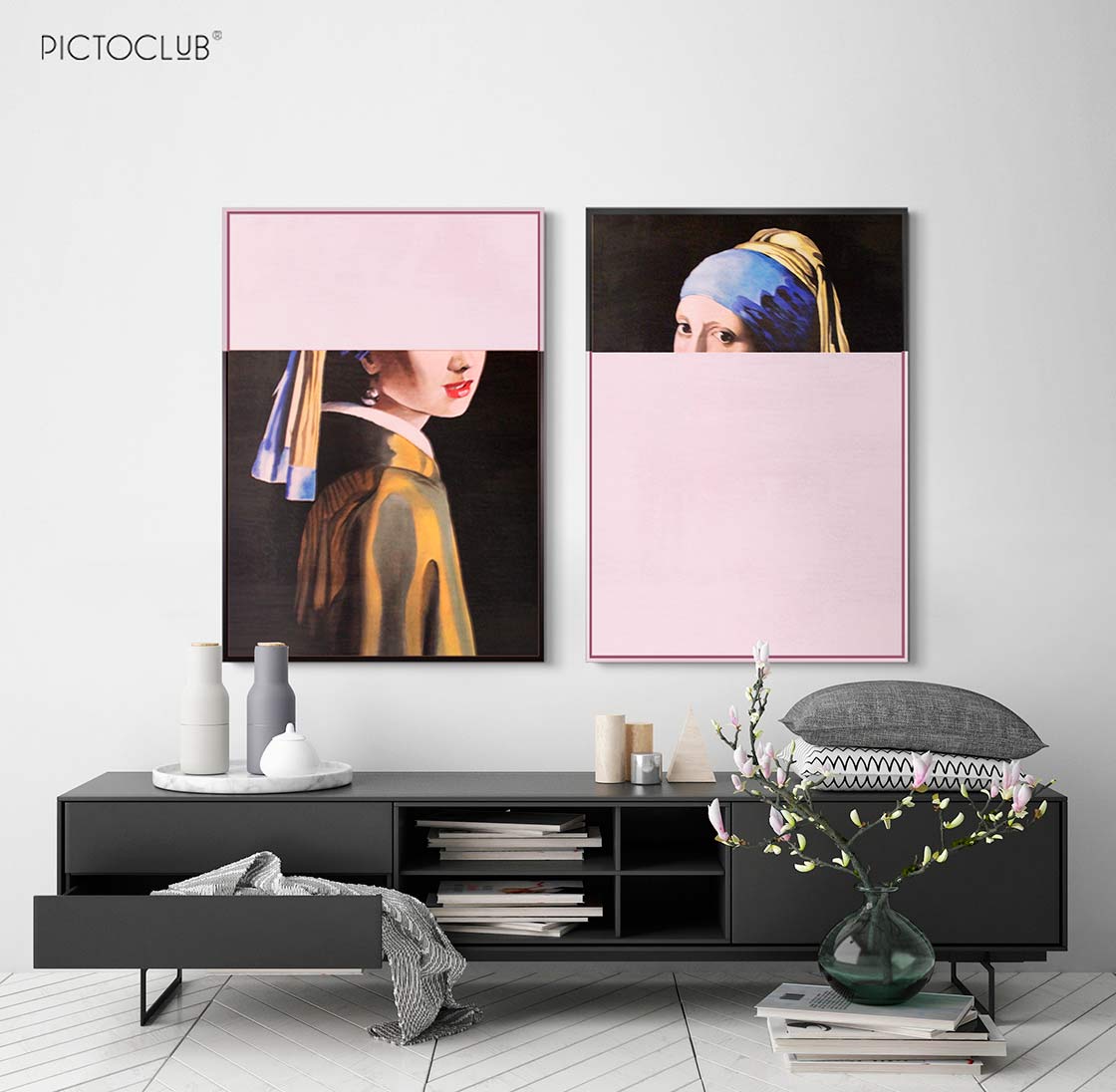 PEARL ONE & PEAL TWO – Diptych painting.
Both 90 x 60 cm – Acrylic on canvas – PICTOCLUB Originals Collection.
4. MELLOW TONE – ART IS NOT JUST ABOUT HANGING IT!
Art, mirrors and any object traditionally designed as wall decoration can have a second fantastic life away from walls. You just need to find the right place, and of course, the right artwork.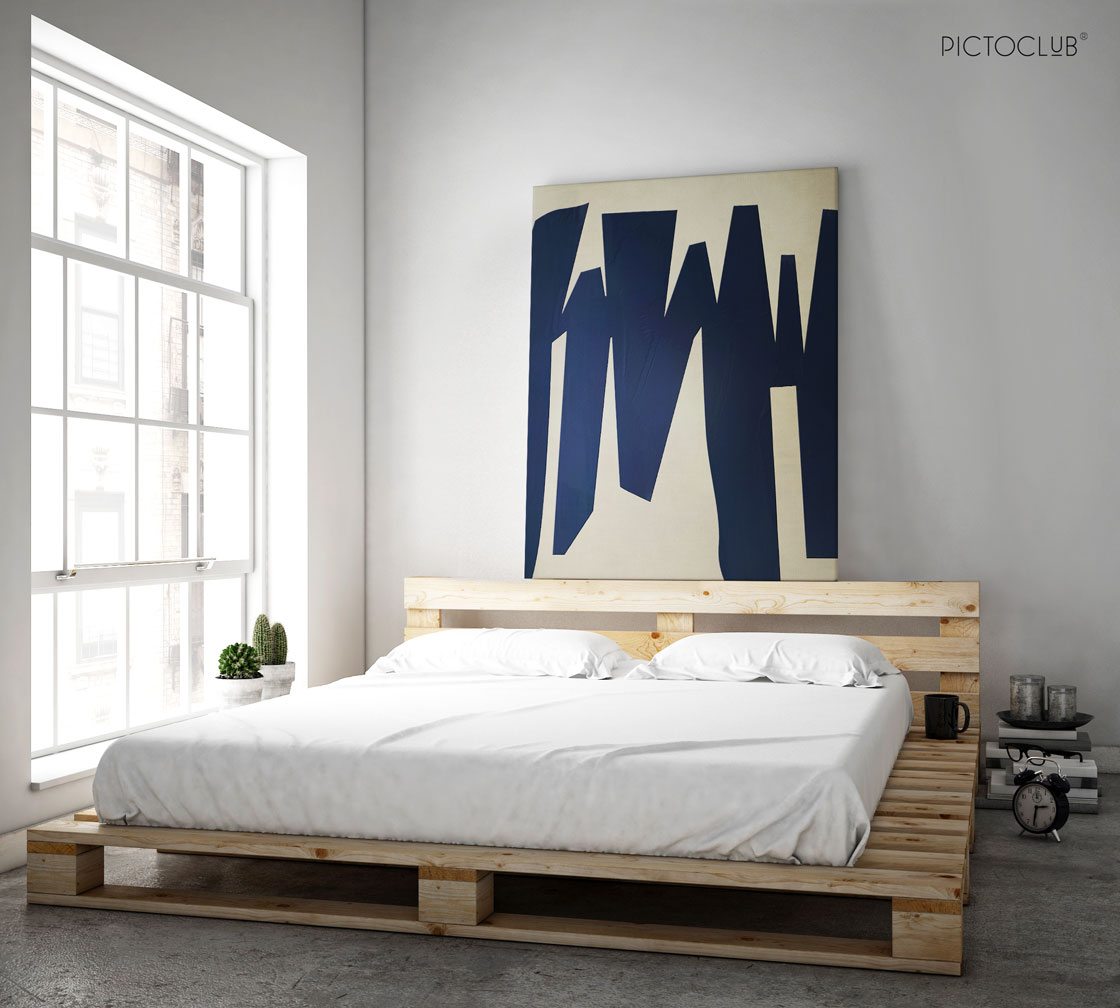 MELLOW TONE – Hand-painted on canvas.
120 x 90 cm – Acrylic on canvas – PICTOCLUB Originals Collection.
5. VENUS COLLECTION – ADD SCULPTURAL INSTALLATIONS.
Sculptures and artistic 3D installations add an extra design to your home. Taking up space on the floor or on a shelf or table, the genuine elegance of statues and other three-dimensional figures will create a unique atmosphere.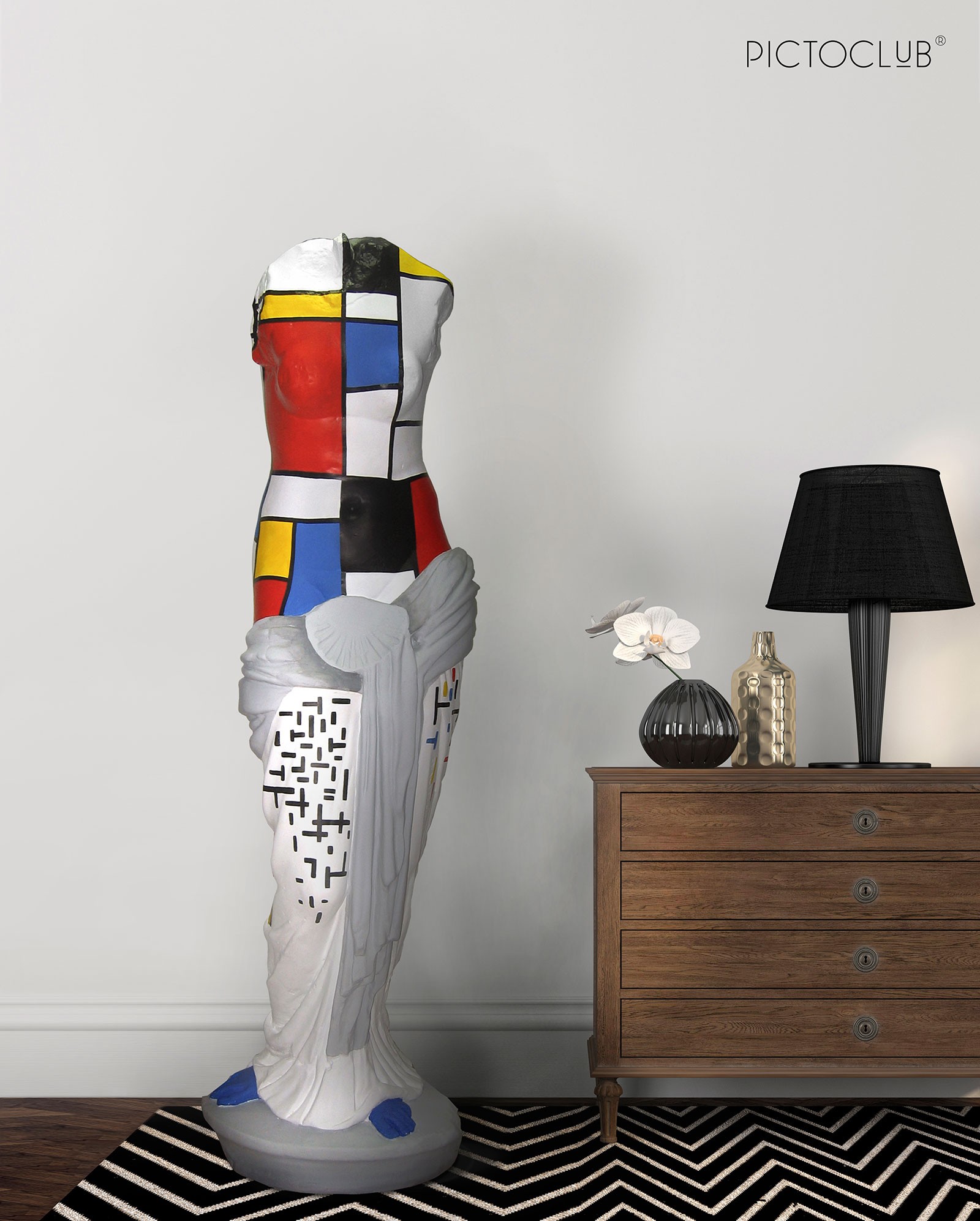 VENUS MONDRIAN – Hand-painted on plaster.
160 cm high, 50 cm diameter– Acrylic on plaster – PICTOCLUB Originals Collection.
DISCOVER GREAT ART TO BUY